General
Take one pellet only. Do not handle. Dispense directly to under the tongue or, if remedy is loose, use a spoon to drop under tongue. Do not chew, but allow to dissolve.
Dosing
High Potency: 200C, 1M, 10M:
→Take one pellet only 30 minutes away from food or drink.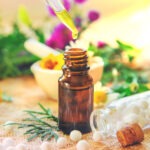 Do not repeat. Not hourly. Not daily. Not weekly. Repetition of the remedy can counteract its benefit. This form of energy medicine is "one and done." It's possible you may need repetition, yes, but that must be confirmed, and there's a chance you may need a higher potency. More often, we will need to switch remedies, in which case repetition would be a set-back.


Low Potency: 6C, 30C:
→Take one pellet only 20 minutes away from food or drink.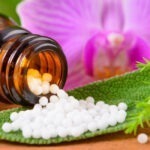 6 and 30C potencies may require repetition, but, generally, less is more. After taking the first pellet, monitor the result. If you notice improvement within the first 10 minutes, do not repeat. Even if you detect only a subtle, positive shift – wait. Besides less intensity of symptoms, you may become aware of a heightened sense of peace.
This shift is common and signals helpful changes are underfoot. Continue to wait, repeating only if there is no change or a relapse, but not before 10 minutes.
If after a second dose there is insufficient relief, repeat again, following the above instructions, with 10 minutes between doses. In this manner you may try a fourth or fifth time, always using the same 'wait and see' approach. If the 5th dose fails, discontinue – you require a different potency or prescription.
This approach can be used over the course of days or weeks. Tune in to the ebb and flow of your case. Never re-dose when symptoms are abating, wait until they are returning.

Contra-indications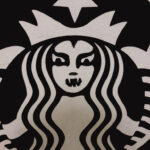 For 10 days please no coffee (including decaffeinated), aromatherapy, camphor, menthol, Vicks or mint. Please find a compatible toothpaste or use baking soda. Caffeinated green and black tea is fine, no Red Bull, Coca-Cola or other strong, toxic, commercial beverages.

Notes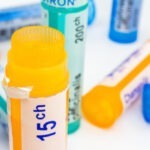 If you are receiving your remedy by mail, there is a chance it will list indications on it. If these do not fit your case, please ignore as they are arbitrarily taken from a vast list of symptoms your remedy covers. Rest assured your prescription was carefully selected to fit your case.
Conclusion
We live in a 'more is more' culture. This is not the case with nature, your body or homeopathy. Tune in and enjoy your healing journey!

Clark Reddick at Waltham, MA July, 2022